Matrix Services
What is Matrix?
Matrix is an open standard for decentralised real-time communication. It can be used for group chats, personal messaging, and even video calls.
How do I use Matrix?
To use the Matrix system, you need a server and a client. Llamarific.social provides a server and a web-based client, but you can connect to the Llamarific.social Matrix server from any Matrix client anywhere in the world.
Set Up Your Client
Get Started
When you open Element for the first time, you'll be greeted with the "Get started" screen. Click the "Get started" button to continue.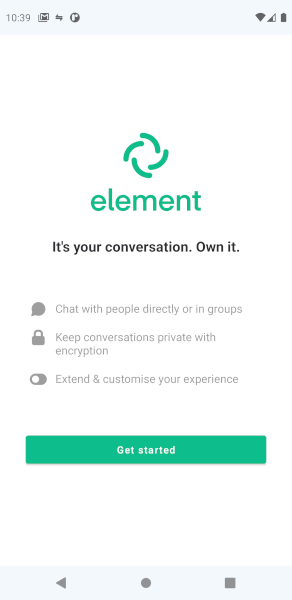 Select Server
To join the Llamarific.social server, on the "Select a server" screen you will need to click the "Other" option.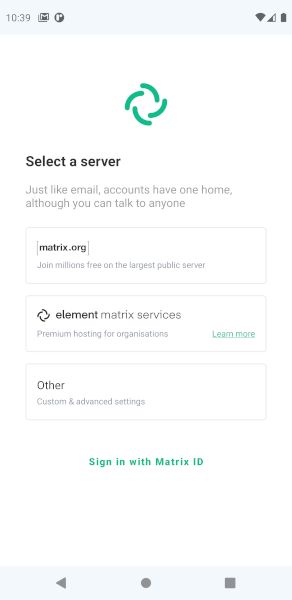 Custom Server
Once you have select the "Other" option, you will need to enter the name of the Llamarific.social Matrix server, which is simply "llamarific.social"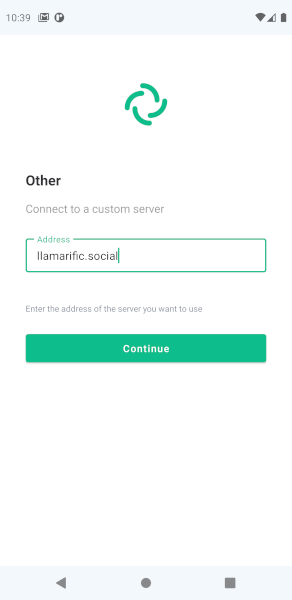 Sign Up
Once Element has verified that the server exists and is running, you'll be given the option to either sign up or sign in. Click on the Sign Up button if you don't already have an account.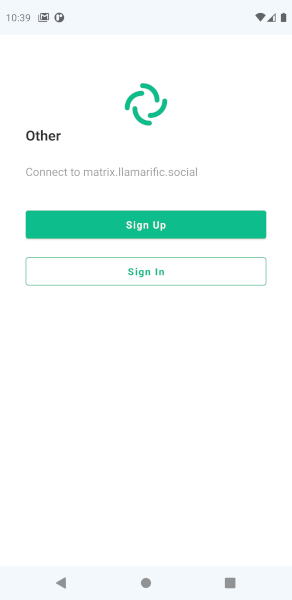 Username & Password
To set up your account on the Llamarific.social Matrix server, you need to set your username (or handle), as well as a password. Click next to continue.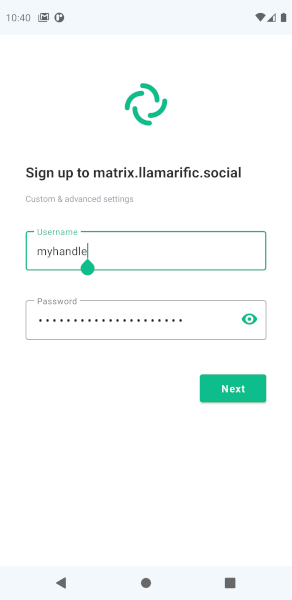 Set Email Address
To combat spammers and bots, you need to enter your e-mail address. You e-mail address is only used to verify your account.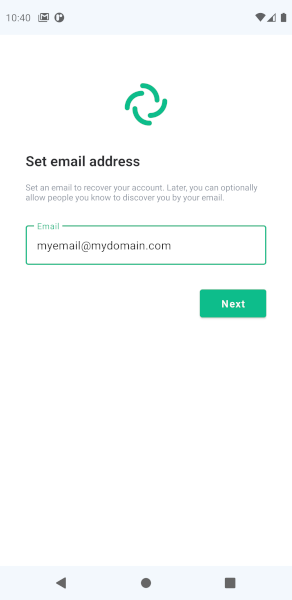 Verify Email
Once you've entered your e-mail address, you'll need to go to your e-mail and click on the link to verify your e-mail address. Once you've done that, you can come back to Element.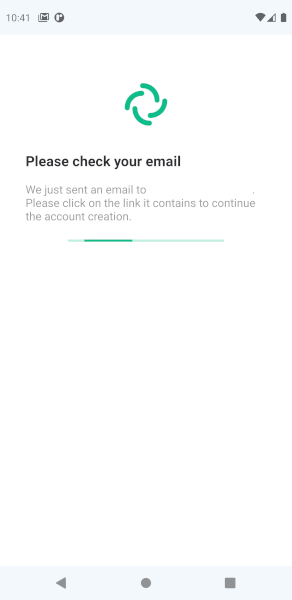 Direct Messages
Once you've verified your e-mail address, Element will log you in, and you'll be presented with the Direct Messages screen. This is where your messages with other users will show up. To get to the Rooms, where group discussion is happening, click on the grey hash or pound symbol at the bottom of the screen.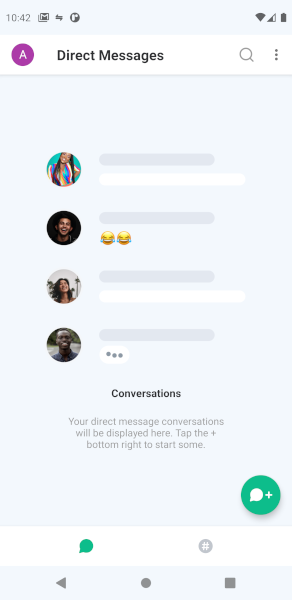 Rooms
By default, you are subscribed to the General room on the Llamarific.social server. To find more rooms, click on the "Add Room" button (on Android it is the floating green button).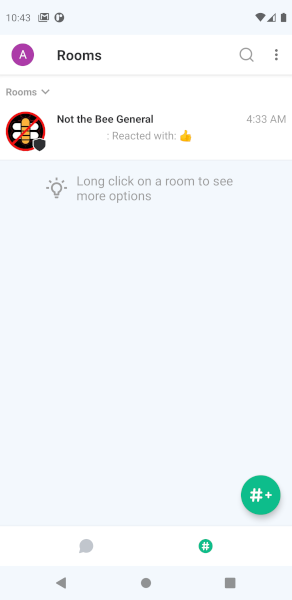 Browse Rooms
The Browse Rooms screen will show you all the public rooms on the server. If you already know the address of a room, just type it in at the top and join that room.